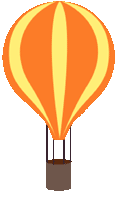 Heart
of


Ohiopyle

Vacation
House
109 Blaine St. Ohiopyle, PA 15470
In the
of Ohiopyle
Ohiopyle is an Indian name meaning "white frothy water", a reference to the large falls. Youghiogheny means "river that turns in a bend". Each year over 2 million visitors view Ohiopyle Falls and enjoy the outdoor activities offered throughout Ohiopyle State Park and on the Youghiogheny River.
Ohiopyle State Park encompasses over 20,500 acres of rugged beauty in
southwestern Pennsylvania. The focal point of Ohiopyle is the more than 14 miles
of the Youghiogheny River Gorge. Ohiopyle has several waterfalls, natural waterslides,
picnic areas, horseback riding, camping, fishing, hunting, rock climbing, hiking,
cross-country skiing, and sledding.
Whitewater Rafting in Ohiopyle:

The Youghiogheny River, "The Yough" (pronounced Yawk),
is one of the most popular whitewater destinations in the
Eastern US. With Class 1 to Class 5 rapids, the river provides
opportunities for rafters and kayakers of all levels. This is the
busiest section of whitewater east of the Mississippi River.
Several outfitters offer tours out of Ohiopyle State Park, as
well as rentals. You will be able to walk to the river from Heart
of Ohiopyle Vacation House to make multiple runs around the 'loop'.
Trails
Twenty-seven miles of the Youghiogheny River Trail run through Ohiopyle State Park and connect Pittsburgh, Pennsylvania and Cumberland, Maryland. Heart of Ohiopyle Vacation House is just a few steps from the trail and the beautiful bridges that cross the river. Perfect for a morning run or after dinner stroll.
Mountain Biking
There are 25 miles of trails open to mountain biking within the park. Sugarloaf and Baughman trails are right out the front door.